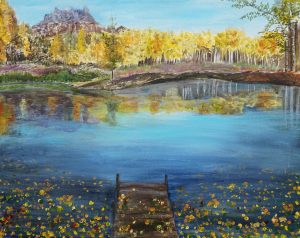 Fall Events
Art Studio Tours, and Live Music!
Fall is in the air, and it's time for Fall Art Studio Tours! I'm in 2 studio tours this fall, showing at Newcastle Packing Shed Art Studios and Gallery. I'm also going to be singing at our studio/gallery (afternoons) and at Old Town Gallery for Art Walk October 7, 6-9pm.
Newcastle Art Studio Tour
October 8 & 9, 10am-5pm
Featuring 27 artists, 12 at the Newcastle Packing Shed. https://newcastleart.wordpress.com/
Placer Arts Studio Tour ("PAST")
November 11, 12 & 13, 10am-5pm
Featuring 77 artists, once again several at Newcastle Packing Shed. http://www.placerarts.org/past/2016-placerarts-studios-tour/
Start your tour at Newcastle Packing Shed Art Studios & Gallery, at 455 #8 Main Street in Newcastle, and pick up your tour guide and map. Enjoy art, refreshments, and live music (music in the afternoons).